Your local tree removal company
Tree Service Whitby
Tree removal in Whitby is an essential service for homeowners, property managers, and businesses. Proper and careful tree removal is often an important aspect of keeping the community safe and looking good.
For safe and efficient tree removal, the DIY method should never be an option. Call our expert team for fast and cost-effective tree removal anywhere in Whitby, Ontario.
When residents of Whitby, Ontario require tree removal, tree pruning services, stump grinding, arborist services, or tree removal after storm damage, they contact our tree removal experts. Our team in Whitby, Ontario can tackle all your tree removal needs.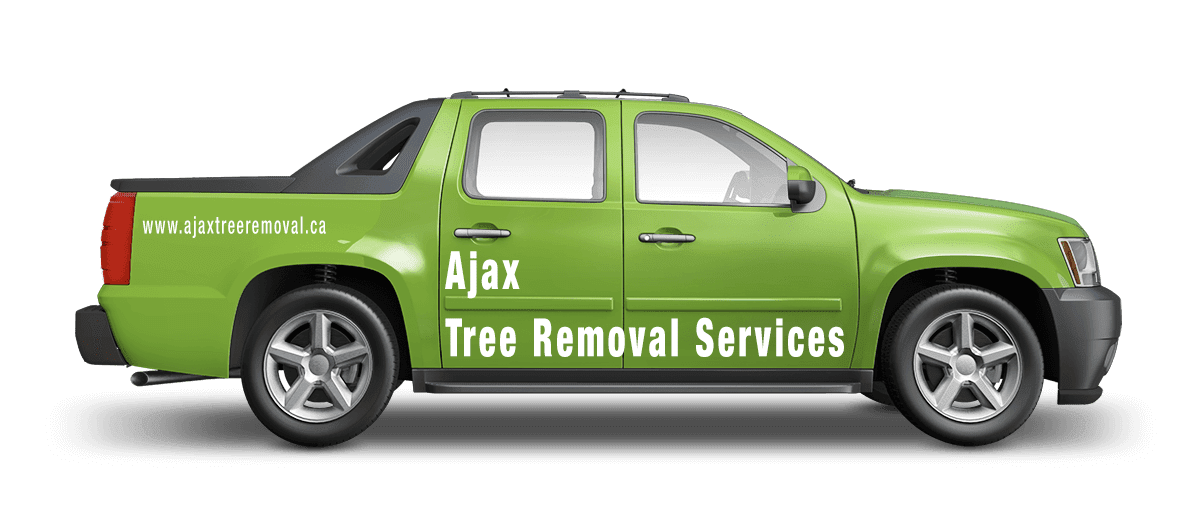 Tree Removal in Whitby, Ontario
Why risk damage and accidents by doing it yourself? When removing a tree is unavoidable, call in the experts. Our knowledgeable team will be in and out without getting in your hair or disturbing your property.
When a tree needs to be removed because of weather damage or from being too close to powerlines, we can help. Our high-powered forestry equipment makes tree maintenance, tree removal, and stump removal faster than you may think.
We have experience removing trees that have grown dangerously close to wires, powerlines, or HVAC systems. These rebellious branches pose a threat to the community, so we remove them safely. Depending on the surrounding conditions, we are often able to trim branches and lift them away.
We often receive calls about removing fallen trees that have caused damage to property such as cars and homes. Neighbors complaining about overhanging branches touching their property? No problem. We know how to handle these situations quickly and effectively while protecting any nearby property.
We Are Ready To Serve You
We Are Ready To Serve You
Tree Pruning Service
Regular tree pruning helps maintain the vitality of your trees. We offer services in pruning, tree check-ups, and care and maintenance to help your trees stick around for as long as possible.
When heavy snowfalls occur during the winter months, we can provide snow-clearing services to help protect and preserve your trees' branches, avoiding breakage, leading to further damage such as rot.
Tree pruning services in Whitby, Ontario are often necessary to ensure tree growth does not interfere with power lines and property. While this can be a safety issue, it can also lead to damage to roofs, sidewalks, and nearby property. If you suspect your trees are growing dangerously close to nearby property, give us a call for an analysis or fast and affordable tree pruning services.

Stump Grinding Service
Aside from being an eyesore, there are several reasons to remove tree stumps from your property. We offer quick and affordable tree stump removal for trees of any size or quantity.
While removing unsightly tree stumps used to be a back-breaking task, we now have innovative technology and the tools to remove stumps from your yard in no time at all. Our equipment can remove any unwanted tree stumps from your property, improving the aesthetics of your outdoor space. Tree stump removal can also help commercial spaces reduce liability. Nobody can trip over a stump that's not there!
Expert Storm Damage Tree Removal Service in Whitby
Living in Canada, we know that weather can be unpredictable and frequently damaging to trees and landscaping. After major storms or snowfalls, trees sometimes sustain irreparable damage and are required to be removed.
Broken branches and toppled trees can cause severe damage to surrounding property and homes. We are always on call to take on your emergency tree removal needs during winter months and intense storms.
If damage to your trees is minimal, we may be able to repair the broken branches before rot or moisture gets into the bark, causing further damage. If trees on your property sustain damage in a storm, don't hesitate to contact our friendly and helpful team.
If we cannot rescue your tree damaged from intense Canadian winters, we can also offer fast and efficient tree removal services in Whitby, Ontario.
Arborist Service
Tree removal should never be a job for Johnny-next-door. Safe and efficient tree removal is a job for expert arborists with the proper training. Let's put it this way: we have the skills, knowledge, and tools to make tree removal safe while protecting your surrounding property and liability.
Are your trees in good health? Much like us, trees require regular check-ups, care, and maintenance. We ensure trees are getting everything they need to continue providing the community with shade, fresh air, and beauty.
As arborists, we know our trees! Customers often call us to report dead trees for removal. If you're unsure if a tree is still alive or dead and requires removal, we can come for a consultation or tree analysis. Our first priority is the community's safety and your personal or commercial property, with care for the trees and nature coming a close second!
Tree removal isn't just about removing fallen trees and branches and digging up stumps. Tree care is a high priority for our team of arborists. Trees are an important and necessary part of life that adds beauty to any property or space.
When it comes to dead tree removal, we will analyze if there is a way to help first. We value trees more than most! If a tree on your property is dead, we can effectively remove the entire tree and stump. Otherwise, we are more than happy to help save and revive your tree.
Contact Us
Our fast, affordable, and efficient tree removal service in Whitby, Ontario is a necessary and essential part of the community. We want to help you keep your yard, property, or business safe and looking great.
Our expert team can handle any tree removal job – no matter the size. Whether you require tree removal, tree pruning, stump grinding or removal, or arborist services, contact us for an estimate or fast and easy appointment.
For all your tree removal and maintenance needs, contact our expert team of friendly arborists. No job is too big or too tall for our team of tree-loving arborists with the right tools on hand.
We're excited to branch out into the community and stick around for a while.
Contact us today if you are looking for tree removal in Ajax or tree removal in Oshawa. We provide tree services all over Durham region.
We Are Ready To Serve You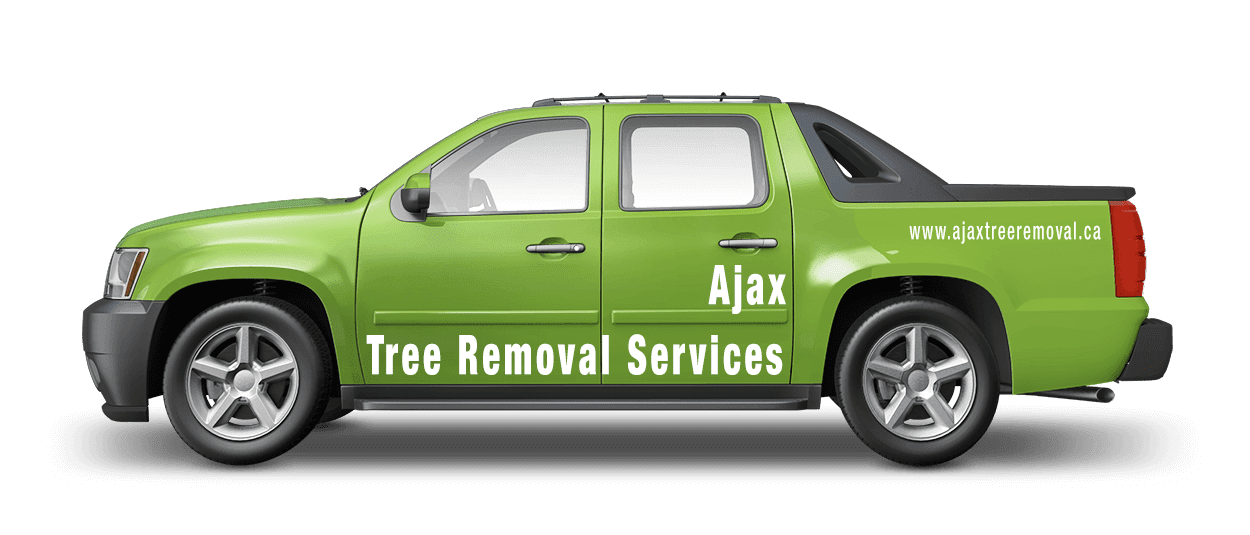 Call (647) 371-1741 For Expert Advice
Excellent Customer Service
Free, No-Obligation Quote
Ajax Tree Removal
Office location: Ajax, L1T2E6, Ontario, Canada
Email: info@ajaxtreeremoval.ca
Phone: (647) 371-1741
Office Hours:
Monday: 8:00AM – 19:00PM
Tuesday: 8:00AM – 19:00PM
Wednesday: 8:00AM – 19:00PM
Thursday: 8:00AM – 19:00PM
Friday: 8:00AM – 19:00PM
Saturday: 10:00AM – 18:00PM
Sunday: 10:00AM – 18:00PM