Your local tree removal company
Tree Service in Pickering
We offer the specialized knowledge and attention to detail required to keep your trees attractive and healthy. We know all tree species in the area, so we can optimize any treatment required based on the tree's specific needs.
Trees are an attractive asset to your property. They look great, provide shade and oxygen, and can even improve your property value. However, trees are wild products of nature and require quite a bit of work to look good and stay healthy.
Our professional arborists have years of experience under their belts to ensure the tree removal Pickering services you request will be done quickly and accurately. We offer our clients peace of mind in knowing that the trees and shrubs on their property will be well taken care of as soon as we arrive.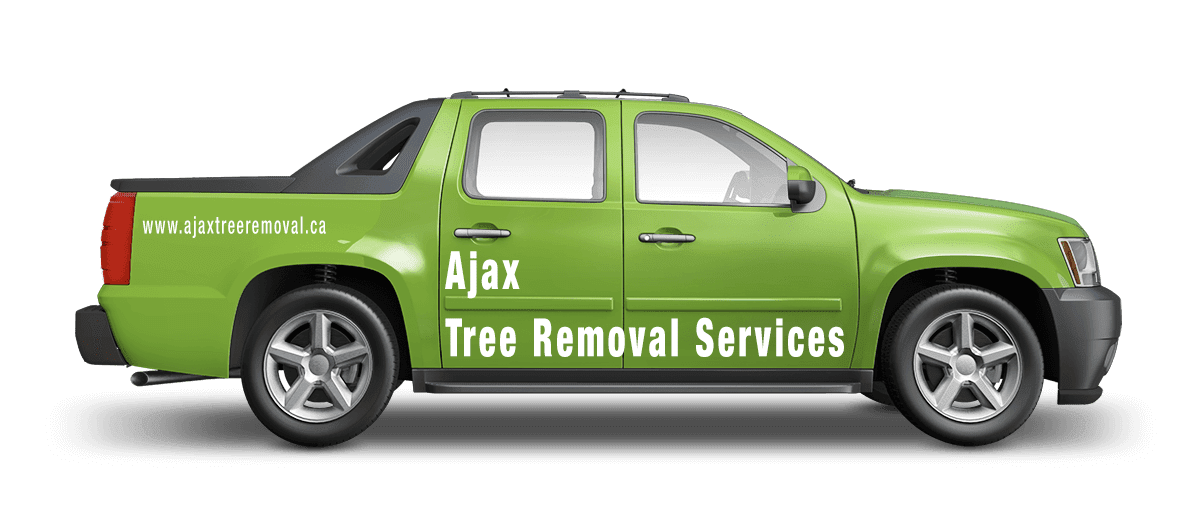 Tree Removal Service
There are plenty of reasons you may need a tree removed, like freeing up building space, getting rid of a diseased tree, or simply because it may pose a hazard to you or your property. We will be sure to remove the tree in the safest and most efficient way possible!
You won't need to worry about hidden fees on removal. Before we even take the job, we will come and do a free appraisal on the tree.
The main reason you would want a tree removed is potential damage to your property. We prioritize the safety of you and your property. Keep in mind — the closer the tree is to your property, the harder and more necessary it is to remove.
We will tell you upon appraisal if it does need to be removed. However, if the tree was clearly damaged in a storm or looks like it's beginning to lean, let us know, and we can remove it as soon as possible.
We Are Ready To Serve You
We Are Ready To Serve You
Tree Pruning Services in Pickering
Tree pruning is a regular service that is well worth investing in if you have any adult trees on the property. Regular pruning will give your trees a fantastic look and will also prevent any potential problems from getting out of hand before it's too late.
We can come and do your tree pruning for you at any point in the year, but we highly recommend that you wait for the winter if you only get to do it once a year. Some tree species highly benefit from pruning after the coldest temperatures, but summer is another decent time for pruning if winter doesn't work.
Getting your trees pruned won't just benefit their appearance. It will also help you! Dead branches can be dangerous for people and potentially harmful to your property. Keeping them in check is essential.

Stump Grinding Service
Stump grinding is completely different from stump removal, and in most cases, can be a better option for you. Ripping a stump entirely out of the ground is expensive and can leave an ugly gaping hole on your property that no one wants to deal with.
Having us come out to grind a stump down has numerous benefits to you. The process will be fast and cheap while still leaving your property nice to look at afterward. You'll even be able to use the ground-up stump as mulch if you want to multi-purpose this service.
We will still fully remove the stump if you're concerned about the roots, but for the most part, stump grinding prevents any new sprouts. The only time we will recommend a full removal over grinding is if the roots themselves are infected or rotting.
Expert Storm Damage Tree Removal Service
Mother Nature doesn't care about the integrity of your property, so after large storms, there tends to be extensive damage caused by trees that have either fully fallen or have dropped large branches. We can help prevent this damage or come clean up afterward if need be.
If you're worried about your property before ice storm season hits, give us a call, and we will come out and inspect your trees to see if any are at risk. Our Pickering tree removal and tree pruning services will be able to manage any potential risks and keep you and your property safe.
You don't want to also have to deal with a fallen tree when you already have to fix the area that it fell on. Give us a call, and we will come to take the tree off your hands so your property can get back to normal as quickly as possible.
Arborist Service
While many of our services involve getting rid of trees, we are equally proficient at giving them the care and nurture they need to flourish. Our professional arborists have extensive knowledge of both local and imported tree species to ensure we are ready for every situation.
Knowing how to handle trees is our specialty, so don't be afraid to call us if you are ever concerned with your trees' health or appearance. We can get out to you quickly, identify the problem, and make a plan to solve it.
We can also pick out and plant trees for you if you're trying to add some life to your property. Whether you just want a good looking tree or one that will be standing strong long after you leave, our arborists will find the perfect fit for you based on your needs.
Contact Us
Keeping up with your trees, whether your Pickering property is residential or commercial, is an essential responsibility. Trees that aren't routinely checked or serviced can cause significant harm to you or your property. Don't let a small problem grow into a major one that will cause more headache in the long run.
Especially after the cold season, it's more important than ever to get your trees looked at. Just give us a call, and we will be out in no time to give you an appraisal and a potential plan moving forward. Your safety matters to us, so let us ensure that your trees are at their optimal condition.
Don't hesitate to reach out to us if you are looking for tree removal in Ajax or tree removal in Oshawa. We provide tree services all over Durham region.
We Are Ready To Serve You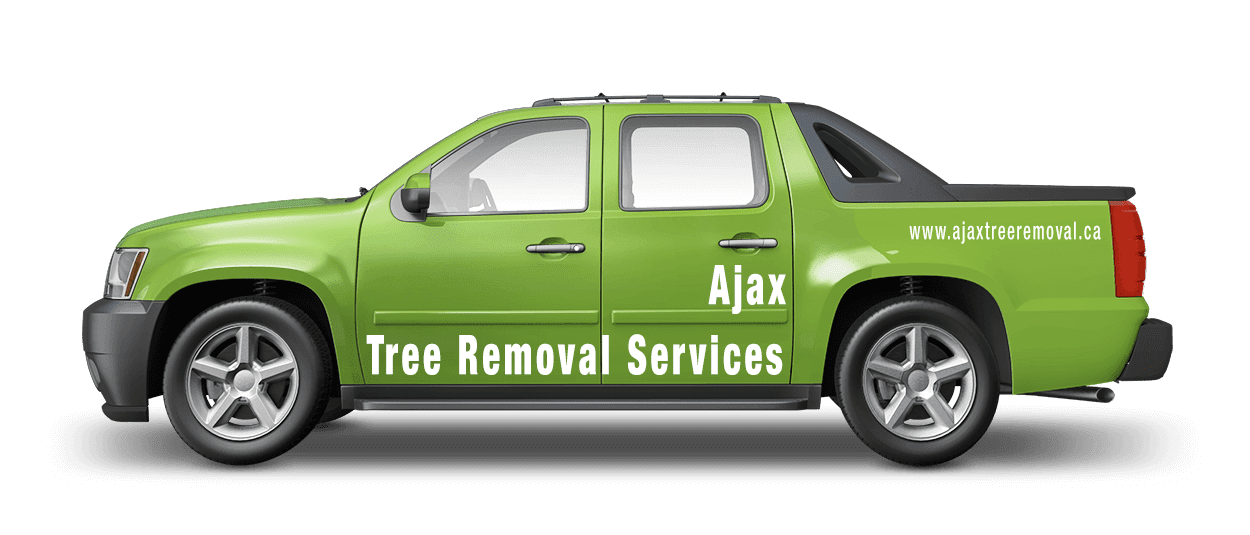 Call (647) 371-1741 For Expert Advice
Excellent Customer Service
Free, No-Obligation Quote
Ajax Tree Removal
Office location: Ajax, L1T2E6, Ontario, Canada
Email: info@ajaxtreeremoval.ca
Phone: (647) 371-1741
Office Hours:
Monday: 8:00AM – 19:00PM
Tuesday: 8:00AM – 19:00PM
Wednesday: 8:00AM – 19:00PM
Thursday: 8:00AM – 19:00PM
Friday: 8:00AM – 19:00PM
Saturday: 10:00AM – 18:00PM
Sunday: 10:00AM – 18:00PM