Your local tree removal company
Tree Service Oshawa
Whether you need tree removal in the Oshawa area, tree pruning, stump grinding, or help with storm-damaged trees, we offer a range of services at affordable prices. Our team is committed to delivering prompt, reliable and safe service, removing your trees at a minimum of inconvenience for the best value possible.
Tree Removal Experts in Oshawa
Trees are traditionally low maintenance landscaping for homeowners, and at their best, they make an elegant accent to a lawn or garden. However, a variety of conditions and environmental factors contribute to your need for tree removal in Oshawa.
Moreover, our team of arborists is up to any arboreal challenge they're confronted with. Our years of experience and commitment to customer care make taking care of tree removal in Oshawa easier than ever before. If you have trees you need removed, pruned, or otherwise cared for in the Oshawa area, don't hesitate to get in touch. We're happy to help.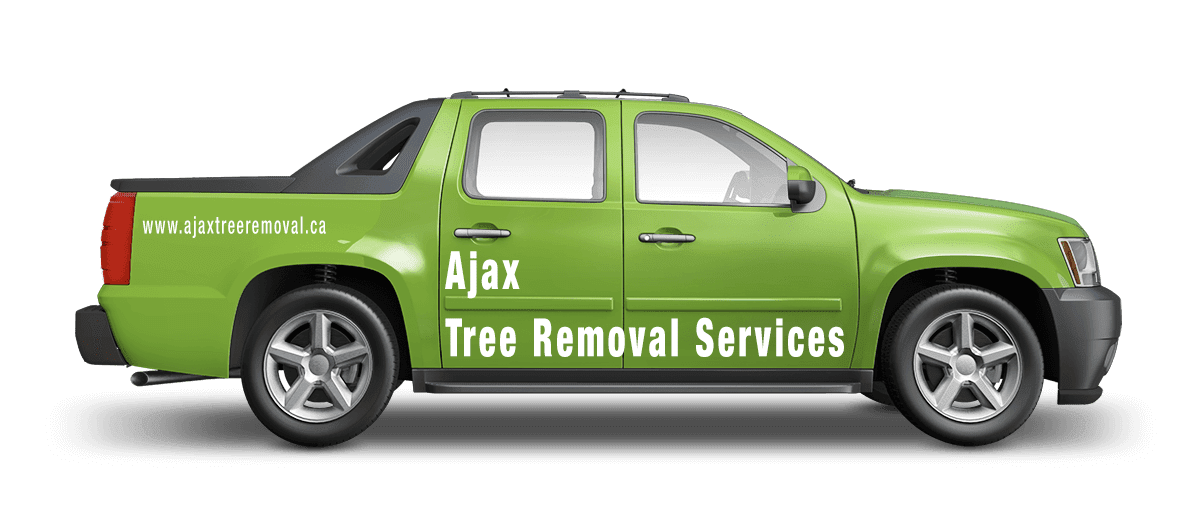 Tree Removal to Enhance Property
When people talk about tree removal, it's natural to first think of felling entire trees. But there's a lot more to tree removal in Oshawa and elsewhere than simply cutting down trees.
Done correctly and with professionalism, tree removal can enhance your property and even increase its value.
There are several reasons for tree removal in Oshawa including:
Removing dead or dying limbs

Avoid damage to driveway, roof or other property areas

Increase light and improve the view

Increase space

Improve curb appeal
It's also worth understanding that tree removal can help highlight structural weaknesses and frailties in your trees. An awareness of these weaknesses will ultimately help inform your landscaping by giving you a better sense of when to cut trees down and how to preserve their lifespans. By catching these problems early, tree removal can minimize their impact and even eliminate them.
Whether your reasons for tree removal are practical or aesthetic, our team of experienced professionals ensures that not only are the right resources for the job available, but all the Greater Toronto Area's laws surrounding tree removal are followed closely.
As a bonus, if done correctly, tree removal in Oshawa can even help pests getting into your home. No more squirrels in the roof, and the trees will look better than ever.
We Are Ready To Serve You
We Are Ready To Serve You
Tree Pruning and Stump Grinding for Safety
There are lots of good reasons for tree pruning. These range from improving your trees' health to eliminating the risk of falling branches, especially in stormy, windy Ontario winters.
Pruning trees helps extend their lifespan by cutting away the dead and dying limbs. The other benefit of removing diseased or decayed limbs and branches is that it stops any tree sickness from spreading.
Removing the literal deadwood goes a long way to improving your trees' appearance and, by extension, improve property value by generating a favourable impression of your garden. But tree pruning is also an opportunity to cut away any unsightly new shoots your tree might produce when trying to encourage new growth.
Simultaneously, pruning overgrown branches bring in more sunlight, and that fosters better growth among sun-loving plants. People who regularly prune their trees often find their garden is happier since previously struggling plants suddenly find they can thrive.
Pruning trees in Oshawa also enables you to control the shape of the tree. This not only helps the trees look better but can counterbalance any root damage the tree suffers. Start pruning early enough and you can train a tree to grow a particular way over time, often to its benefit and yours.

Storm Damage Tree Removal
Pruning your trees helps minimize storm damage, but Ontario falls and winters are windy, wet and notoriously hard on trees. That makes preventing all storm damage impossible.
The major benefit of storm damage tree removal in Oshawa is that in addition to tidying up your front yard, it mitigates the risk of falling branches and tree limbs, especially necessary if the damaged branches in question overhang your house.
The other consideration after a storm is overhead wires. It only takes one storm-damaged tree to bring a power line down, and the fallout from that is considerable. Moreover, trees can absorb the energy of the wire and cause fires. When it comes to storm damage tree removal in Oshawa, it's better safe than sorry.
Warning signs to look for after a storm include:
Branches over or on electrical wires

Partially detached tree limbs

Cracked or split stems, branches and tree trunks

Peeling bark

Mushroom growth
While mushroom growth seems innocuous, this is a sign of structural weakness in your trees and calling someone to inspect for storm damage and tree removal immediately is recommended.
If you do lose an entire tree to storm damage, there's nothing to stop you from planting a new one in its place, and we can help with that, too.
Arborist Service
Trees do a lot for us, from offering habitats to wildlife to absorbing toxic and harmful gases and leaching them from the environment. The least we can do is look after them in turn. Our Arborist services in Oshawa encompass a variety of tree care.
We study veteran trees, tree planting and disassembling tree trimmings. If trees need removing in Oshawa following an emergency or accident, we cater to that, too. All our arborists work to a standard that is safe, efficient, and affordable for you.
Our high level of customer care ensures that any arborist services you engage us for in Oshawa will be met promptly and in compliance with national regulations, all while prioritizing your safety and convenience.
Contact Us in Oshawa, Durham
There are many reasons to opt for tree removal in Oshawa, from aesthetic to practical. There's no wrong reason to consider tree removal, and we aim to make tree removal in Oshawa as safe and unobtrusive as possible to you, your neighbours and your trees.
Don't attempt tree removal on your own; it will cost you time, money and possibly safety. Whether you need routine tree removal or post-storm damage control, our team of tree removal experts is more than happy to accommodate your needs, satisfaction guaranteed. So get in touch and give us a call.
We Are Ready To Serve You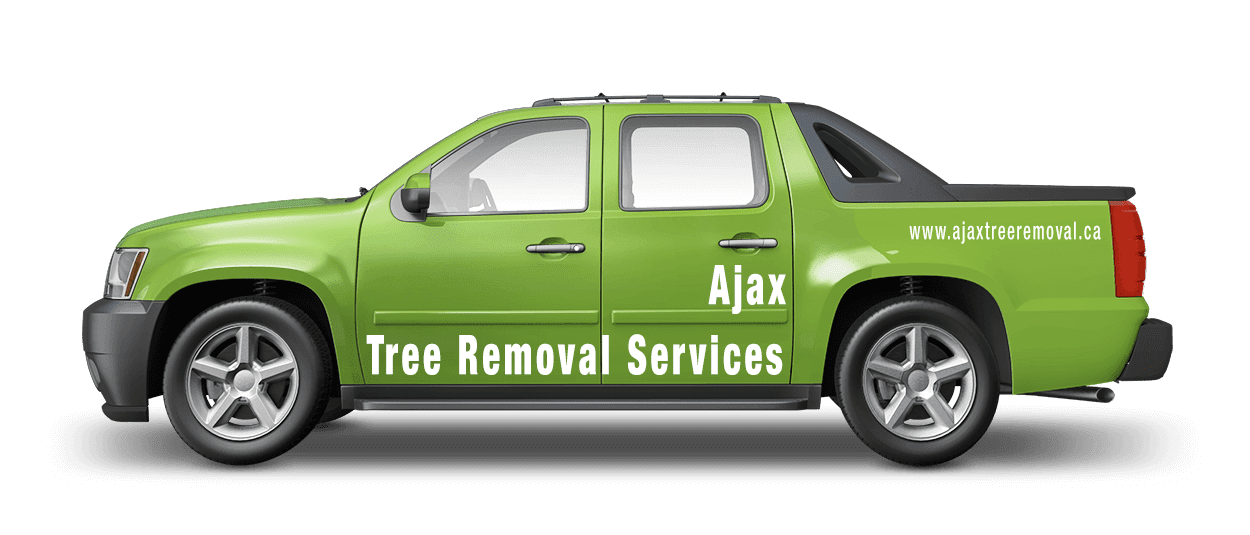 Call (647) 371-1741 For Expert Advice
Excellent Customer Service
Free, No-Obligation Quote
Ajax Tree Removal
Office location: Ajax, L1T2E6, Ontario, Canada
Email: info@ajaxtreeremoval.ca
Phone: (647) 371-1741
Office Hours:
Monday: 8:00AM – 19:00PM
Tuesday: 8:00AM – 19:00PM
Wednesday: 8:00AM – 19:00PM
Thursday: 8:00AM – 19:00PM
Friday: 8:00AM – 19:00PM
Saturday: 10:00AM – 18:00PM
Sunday: 10:00AM – 18:00PM