Exceptional service by tree professionals
No lawn is complete without a tree. By planting a tree, you will create beauty in your yard and protect your property from harsh elements, including heavy rain, storms, and wind. To get the strongest and healthiest tree for your yard, you need to call your local Ajax tree planting service.
We have years of experience in planting trees, and we know which type of tree will be perfect for your lawn. Our team has highly qualified arborists, experts in Ajax municipality permits and bylaws, and professionals who know how to take excellent care of your yard. We will plant as many trees as you want (with consideration to your lawn's size) and not harm any of your existing plants and flowers.
We have the experience to turn any idea into a reality. We can help you select the right tree species, remove, plant, or prune a tree, remove or grind stumps, and mulch installation.

Tree Planting Benefits
Trees are not only visually pleasing; they also provide other payoffs to home and business owners. Below are some of the additional benefits of planting a tree on your property.
Trees are excellent investments
Planting trees in your home garden or office lawn will make it more appealing, give it a significant aesthetic boost, and increase property value. Homes and offices with well-maintained gardens and green trees have higher values than those with poorly maintained and bare yards.
If you have a dull yard, we can help. Besides tree planting, we also offer tree removal in Ajax. We can come and safely remove the old trees and leave enough space to plan new ones.
Help you cut down on utility costs
Planting trees in your home garden can save you up to 30% in costs as they protect your home from wind, rain, and sun. Trees can also help you save on air-conditioning costs and reduce heating expenses.
Strategic placement of the trees is essential to achieve these benefits. We recommend our clients plant trees on the west side of the house to provide shade during the summer months. If you want to block cold winds, plant more trees on the north side of your property.
Protect you and your property
We plant trees strategically around your property to provide a barrier from sun rays and strong winds. Throughout the years, we've seen how trees prevent soil erosion and flooding during heavy rains and storms.
As you know, trees produce oxygen and take in harmful gasses, including ammonia, carbon dioxide, and more. Humans breathe in oxygen and release carbon dioxide, meaning trees and humans have a mutual relationship. One large tree provides enough oxygen for four people – think of the difference you can make with planting a tree in your yard!
If you are interested in Ajax tree planting, schedule your free consultation today by calling us. We look forward to working with you to make sure you have the strongest and healthiest trees on your property.
Call (647) 371-1741 For Expert Advice
We Are Ready To Serve You
Ajax Tree Removal
Office location: Ajax, L1T2E6, Ontario, Canada
Email: info@ajaxtreeremoval.ca
Phone: (647) 371-1741
Office Hours:
Monday: 8:00AM – 19:00PM
Tuesday: 8:00AM – 19:00PM
Wednesday: 8:00AM – 19:00PM
Thursday: 8:00AM – 19:00PM
Friday: 8:00AM – 19:00PM
Saturday: 10:00AM – 18:00PM
Sunday: 10:00AM – 18:00PM
Free, No-Obligation Quote
Excellent Customer Service
Experienced Tree Contractors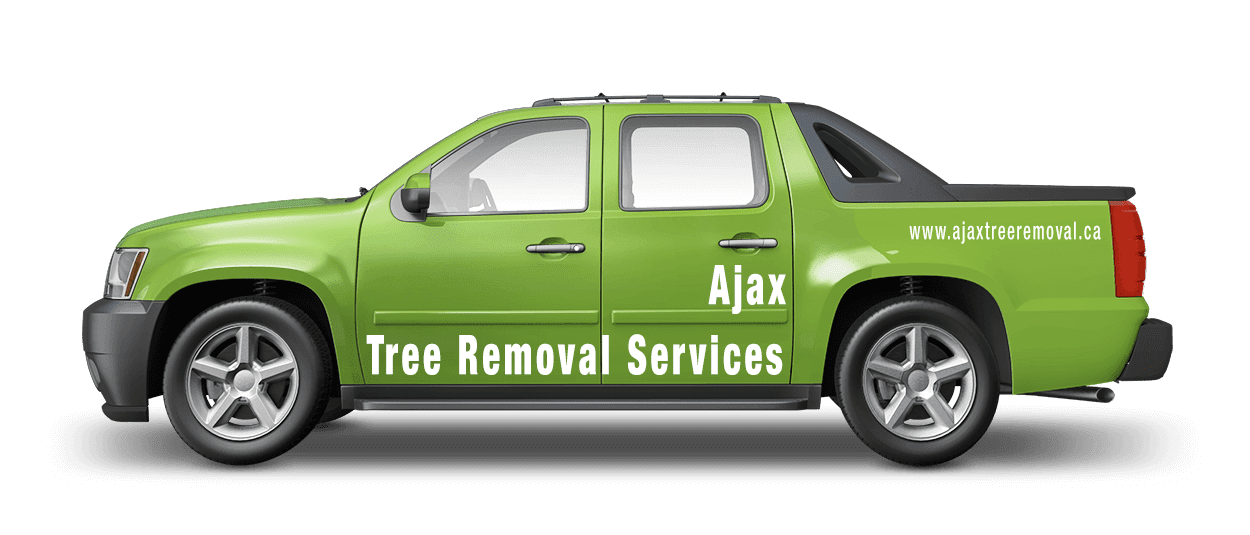 Due to a staff shortage, we currently are not able to provide tree planting services in Durham Region. Please accept our sincere apologies for any inconvenience this might cause.